Welcome to One Wellbeing
Your workplace wellbeing tool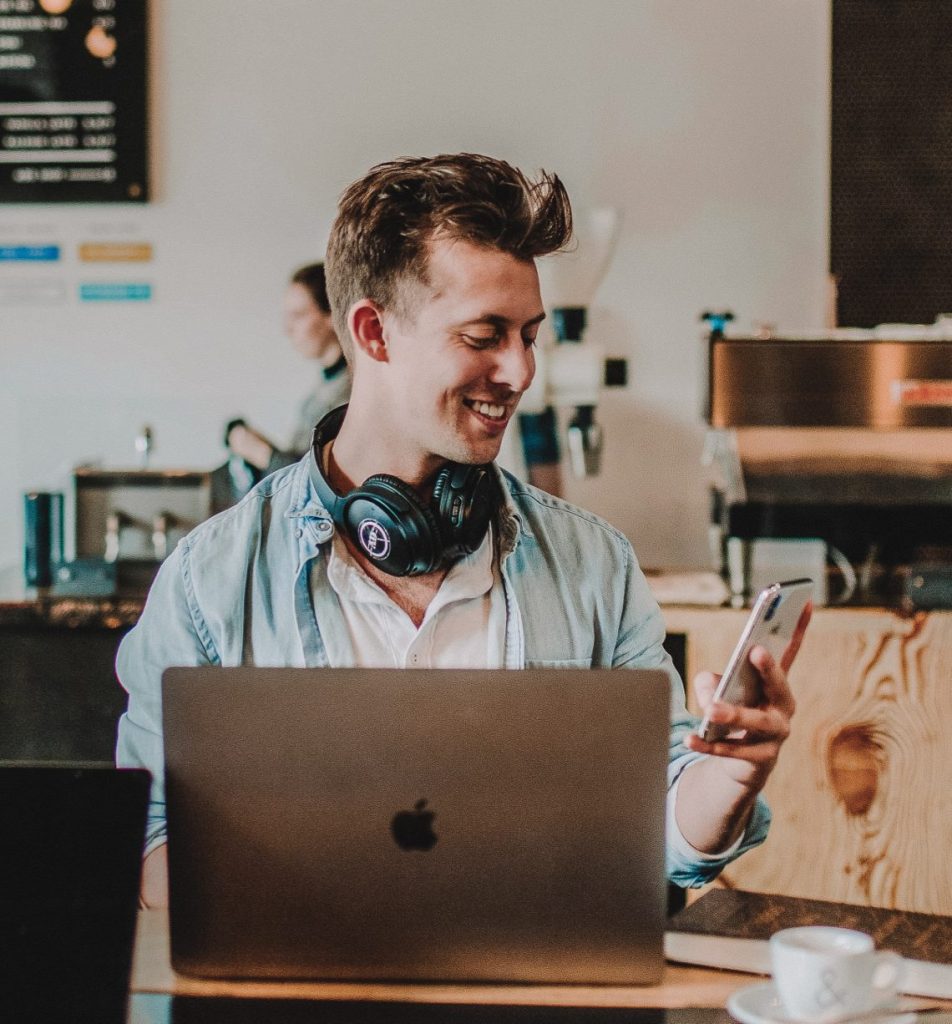 Good health and wellbeing = Higher performance. It's that simple.
We've built One Wellbeing to help improve health and wellbeing, track performance & cognitive function and support healthy habits, routines and behaviours. By doing so, we can help every employee with their individual needs and let them decide what works and what doesn't.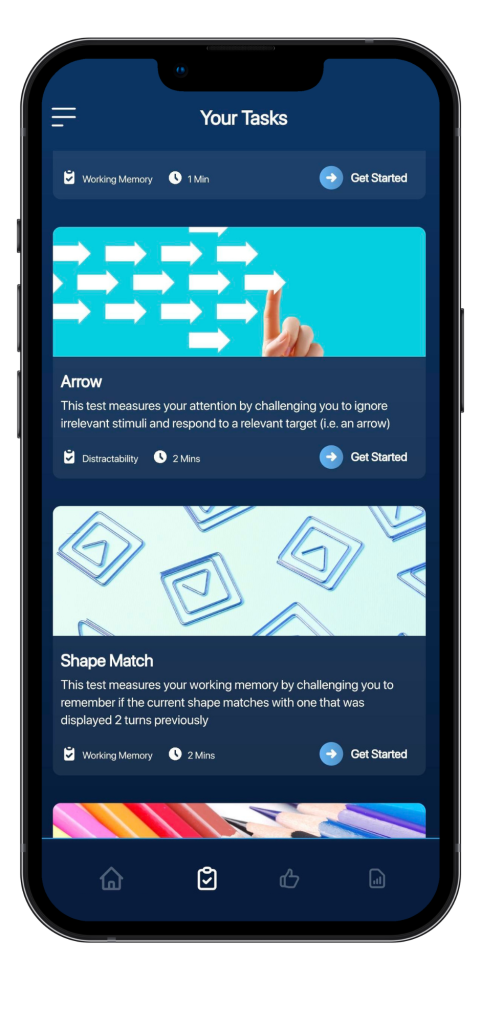 An inclusive performance tool
Utilising state of the art technology that moulds to the individual and their own abilities, One Wellbeing is an inclusive health, wellbeing and performance tool that meets users at their level – whether they're at peak physical and emotional health, or if they're trying to work on their health and wellbeing for the very first time.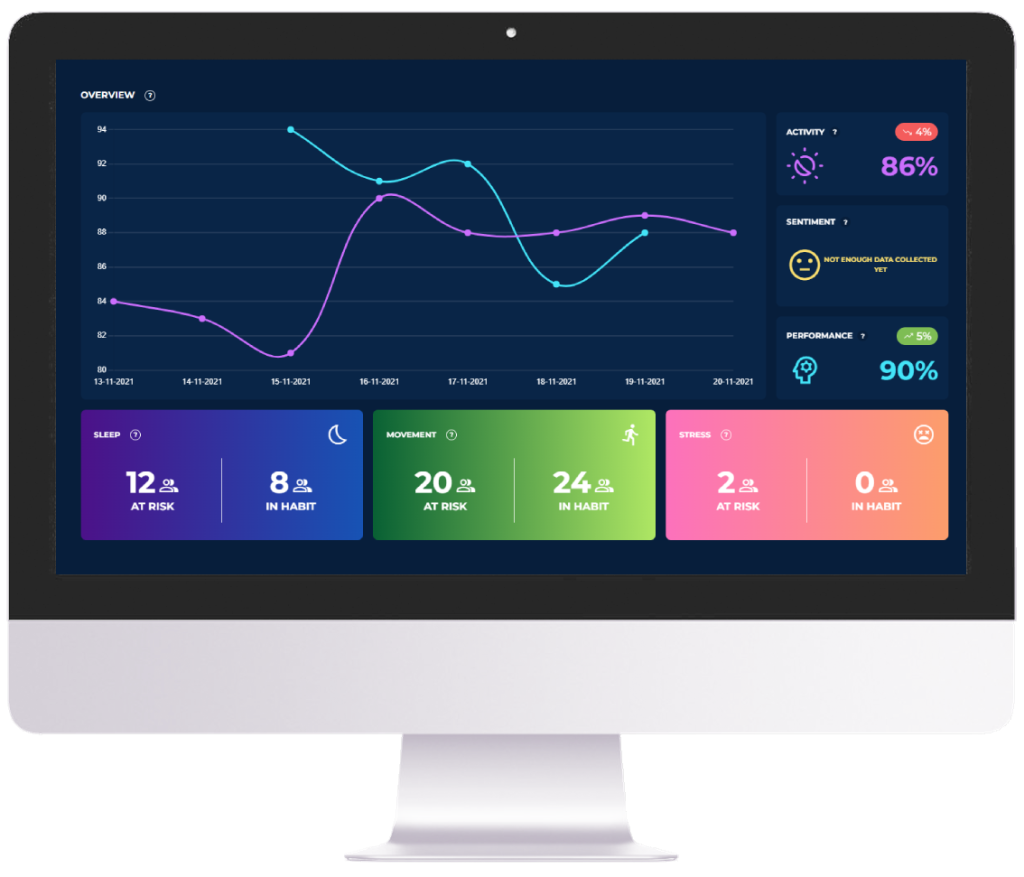 Help your employees reach their personal goals
Using the same principles delivered to world-class athletes, One Wellbeing is designed to help your employees perform at their best through their own personal marathons. Whether they have an important meeting coming up, a tight deadline or a challenging project, One Wellbeing can provide them with the expert advice and support to help them perform at their very best.
Creating a world with happier, healthier and higher performing people
By supporting your employees' health and wellbeing, they'll be able to perform at their best at work and at home. We all feel good when we're successful and by giving your employees the tools to succeed, you'll be building a positive and enthusiastic work environment for all to enjoy.
Our state-of-the-art software will analyse the data from each employee and deliver advice and support based on their individual needs. It's like having a health, wellbeing and performance coach in your pocket!
Records movement and rest
Measures happiness and overall sentiment movement and rest
Tests cognitive performance, short-term memory, focus and more
The Business Benefits
Amplify the health and happiness of your employees – reducing absenteeism, reducing staff turnover and boosting morale
Development of a fit for purpose wellbeing strategy to help attract & retain top talent
Continued engagement with teams and employees
Create a team of higher performing employees
Deliver significant ROI and improve overall business performance
Higher performing employees
The Employee Benefits
Access to expert insights to support long-term wellbeing
Enhanced performance through evidence-based action & daily work practices
Empower individuals to make effective & sustainable lifestyle changes
Develop resilience, energy and happiness through healthier habits
Get in touch
Find out how One Wellbeing can help your workforce feel & perform at their best more often
Get in touch