Feta, Aubergine, Pomegranate, and Harissa salad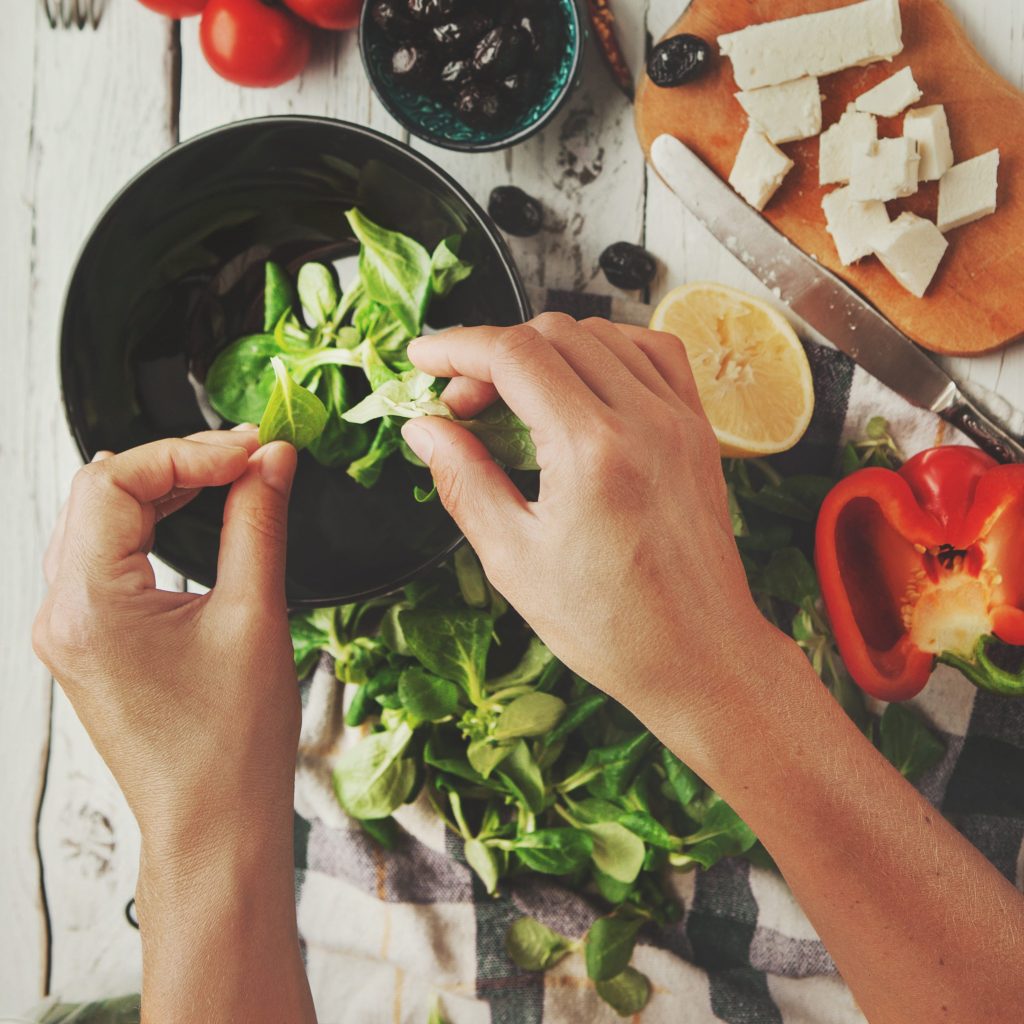 Ingredients
· 1 aubergine
· 2 tbsp extra-virgin olive oil
· 100g dried quinoa
· ½ onion, diced
· 1 crushed garlic clove
· 200g kale or cavolo nero
· Juice of ½ lemon
· 1 tsp tahini
· 1 tsp harissa paste
· 80g pomegranate seeds
· 100g feta cheese
Instructions
· Preheat the oven to 180°C, fan 160°C, gas 4. Cut the aubergine into 3-4cm chunks. Brush with half the olive oil and season. Roast on a non-stick baking tray for 30 minutes, tossing midway to brown evenly.
· Add the quinoa to a pan of boiling water for about 15 minutes until tender, then drain.
· Fry the onion and garlic over a low heat with 1 tablespoon of olive oil in a large frying pan for 5-8 minutes until soft. Add the kale and cooked aubergine to the pan; sauté over a low heat for 2-3 minutes. Add the quinoa and cook for a further 5 minutes.
· Tip everything into a large bowl. Whisk the lemon juice, tahini and harissa paste in a separate small bowl and season. Drizzle on top of the warm salad and mix well.
· Sprinkle over the pomegranate seeds and crumbled feta cheese and serve. Alternatively, cool, store in the fridge and eat cold later.