We're inching closer to the release of the long-anticipated One Wellbeing platform, which strives to provide data-driven health and wellness insights that are highly personalised to each and every employee who utilises it.  
It's not hard to understand how much passion and positivity has been put into One Wellbeing when getting to know the team behind the magic, who truly care about offering innovative solutions to workplace wellbeing while prioritising good health within their own lives. 
We're chatting with Nigel Aspinall – our One Wellbeing Sales Manager. Nigel is a key player within the One Wellbeing team, using his expertise to contribute heavily to developing our holistic Sales strategy. 
With over two decades working in Sales, Nigel has developed an extremely admirable skill set and an impressive bank of knowledge when navigating his role effectively and efficiently. He's been a part of the ART Health Solutions team for over eight months now, and in that time has developed a keen interest in employee health and wellbeing and a strong base understanding of the industry's trends as a whole.  
"My involvement has been very much focused on the customer experience and the automation of the onboarding process heading towards a fully SAAS-based product at some point in the future.  
 "As Sales Manager, I head up the sales team for the OWB product responsible for bringing the new product to market, working alongside our marketing team over the last few months to produce interesting content to support the launch." 
 "Having worked in various different-sized companies over the years, from huge blue-chip corporates to large SMEs, it's hard to make a real difference in large organisations.  
 "Whereas with ART, you feel your contribution is valued and the whole team is rowing in the same direction." 
Nigel's dedication to his management role in the commercial team shines through in his work ethic and his committed approach to his daily responsibilities. From overseeing the production of countless promotional assets to managing the needs of other Sales department members and everything in between, it's clear that he has a true passion for One Wellbeing and everything it stands for.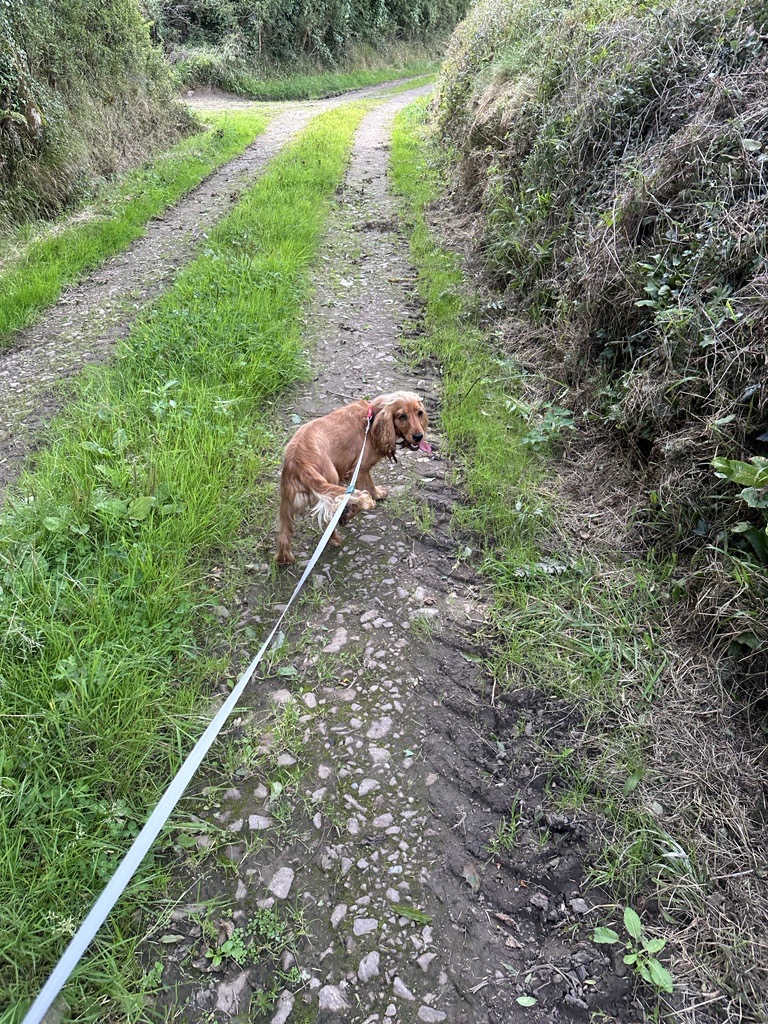 Nigel's key tips for wellbeing at work:  
–  Take microbreaks. 
–  Allow yourself time to reset – take a walk, have a coffee.  
–  Limit screen time when struggling for inspiration. 
–  Don't overdo it or push yourself too hard.  
Even while away from work, Nigel likes to stay up to date with the latest technologies and checking out the latest in the market, which fits nicely with our upcoming product – he can't wait to use it daily. When it comes to hobbies, Nigel likes to stay active by coaching junior sports in both Soccer and GAA, volunteering to support his two sons' teams.
One Wellbeing is a tool that promotes the idea of users exploring ways to enhance their daily routines and rituals to align them more closely with a lifestyle that prioritises health and wellbeing. Nigel achieves this by taking a daily lunchtime walk with his dog, Copper: "It's an invaluable part of my routine that allows me to get some fresh air and exercise and at the same time allows me to reset for the rest of the day."
"Otherwise, I tend to get lost in my work and forget to leave my desk."
Nigel's tips on developing a healthy mindset:
Find something you love doing.
Stay motivated and driven.
Allow time to rest and recharge.
Take a walk when feeling stressed.
We're lucky to have Nigel leading the Sales department as we move forward into the One Wellbeing launch. Through his valuable hybrid knowledge of workplace wellbeing and Sales management, it's evident that he has been an invaluable part of the development of this complex, data-backed platform. In the end, Nigel's contributions to the ART team enrich our shared knowledge and promote a productive and realistic outlook, empowering us all to advance further toward accomplishing our wellbeing goals.